Women's Health Group Exercise Classes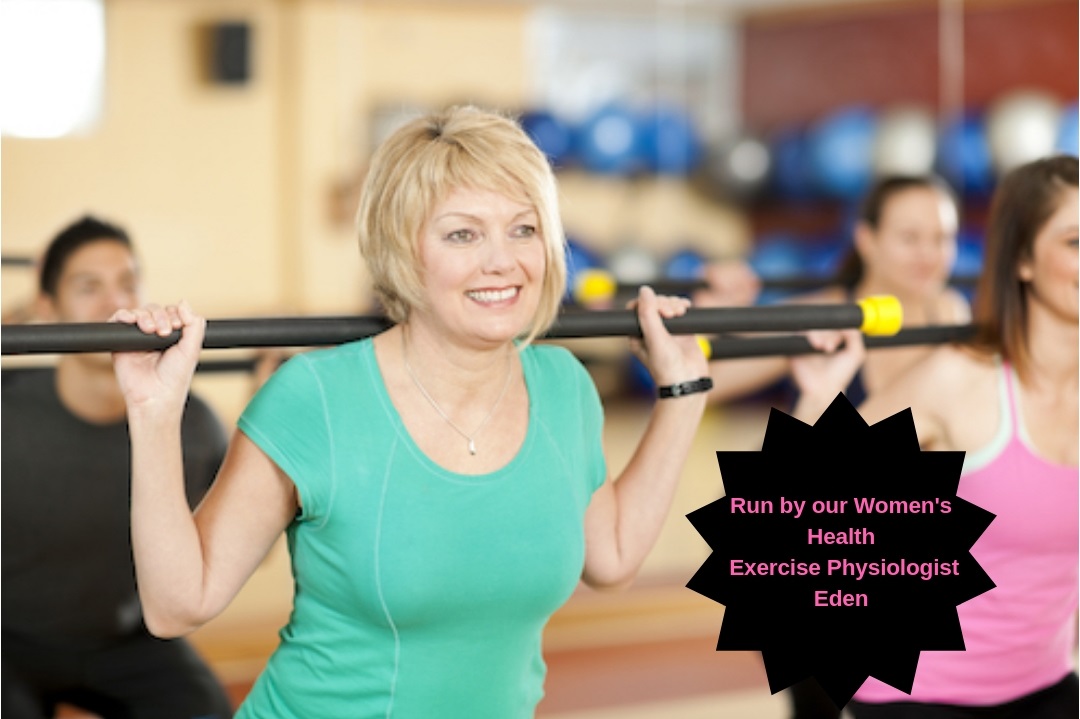 At Hunter Rehabilitation and Health we have a Private Women's Only Group Exercise Class run by our Women's Health Exercise Physiologist Eden Macneill.
Classes are aimed at Women looking to take control of their health under the supervision of an Exercise Professional.
Who is this for ?
Those that hate commercial gyms (and lock-in contracts)
Beginners that need expert supervision from an Exercise Physiologist
Post Natal Women
Managing Osteoporosis, PCOS, Endometriosis
Those wanting to build strength
Women 30+ wanting to socilaise, have fun and meet other amazing women
More Information
Classes are held Monday and Wednesdays at 430pm
We run 4 x 10-12 week programs each year (in line with the NSW school terms)
Class sizes are between 5-10 women
Measurements before and after the 12 week program are optional at no extra cost (weight, waist, body fat percentage and muscle mass percentage)
Discounted payment if you choose to pay upfront
Weekly Direct Debit is also an option
Most Private Health Insurers covers the cost of the classes! (leaving only a small gap payment)
Places and group sizes are limited! – If you wish to secure your spot, please call us on (02) 4016 4446.