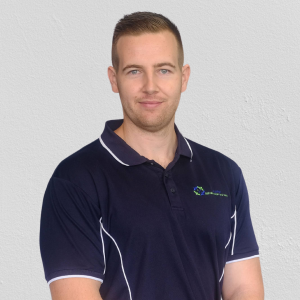 Sam Johansen
Exercise Physiologist
Sam is an experienced Exercise Physiologist that brings his incredible clinical knowledge and caring nature to Hunter Rehab and Health. He is extremely passionate about empowering his clients to take control of their own future.
Sam has worked with a variety of clients with musculoskeletal injuries and has a special interest in sporting performance. He draws on this experience with all of his clients in order to give them the best possible outcomes in injury prevention and rehabilitation. While Sam is more than happy to treat any area you may be having problems with, his specialty areas include upper body shoulder injuries, lower limb knee injuries, and muscular strains such as quadriceps and hamstrings.
Outside of work, Sam loves Mountain Biking and races competitively on weekends. He also loves the Newcastle Knights, Formula 1 and fishing.